Frequently Asked Questions
About Acupuncture
This section will help answer the common questions that people have about our services. If you don't find your specific question here, or don't find the answer that completely satisfies your question, don't hesitate to call us, e-mail us, or ask us during your appointment. We enjoy and encourage open discussion with all of our patients. As well, we have a number of free brochures available that explain more about our services, the conditions we treat, and how it all works. Please click on the black bars below to learn more.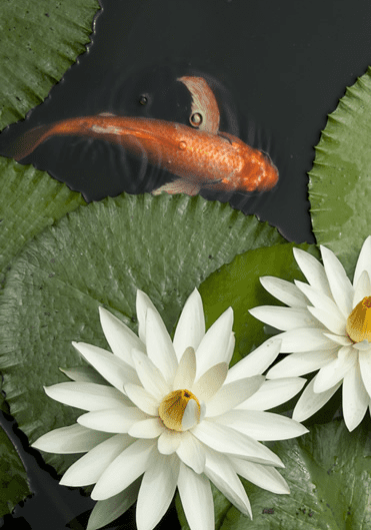 Please try to wear or bring comfortable clothing to your treatment. This will allow our practitioners to be able to access the acupuncture points with ease, and it will help you to feel relaxed. Please try to avoid eating a heavy meal or skipping a meal before coming to your appointment.
The idea that acupuncture only works as a placebo is one of the biggest misconceptions about acupuncture. You are not required to believe in acupuncture for it to work. Studies have shown acupuncture to be very effective in treating a number of conditions in humans, as well as animals such as horses, dogs, and cats. Animals are incapable of "believing" in acupuncture, yet it still works very well for them. Testing for an acupuncture placebo effect in humans is much more challenging. However, there have been studies conducted at major universities that suggest that acupuncture's effects are more than that of a placebo. For more on this subject, please review the following articles:
Acupuncture is traditionally viewed as a treatment modality that sparks the body's ability to heal itself. From a traditional perspective, all physical and emotional health issues are simply signs that the body is out of balance. Acupuncture, along with dietary therapy and herbal medicine, can help reestablish homeostasis. When the body is in balance, it can heal itself appropriately and efficiently.
Scientific studies suggest that acupuncture has a multiple effects on the body, and numerous body systems are effected by acupuncture. These systems include: nervous, vascular, immune, muscular, endocrine, digestive, and reproductive. Most of acupuncture's effects are mediated by the nervous system, and most acupuncture points lay close to nerves and/or neurovascular bundles. Studies have shown that acupuncture is able to increase circulation, release various neurotransmitters, modulate different areas in the brain, balance the autonomic nervous system, reduce inflammation, relax tense muscle tissue, increase or decrease GI motility, etc. Acupuncture research is in its infancy, and there are still gaps in our knowledge. We believe that these gaps will be filled by further research and with the advancement of technology. In the meantime, we combine traditional and modern, scientific approaches in order to achieve optimal results. 
Acupuncture points are not randomly located on the body. A majority of them lay along what are traditionally referred to as channels, and there are a number of different types of channels (Primary, Sinew, Connecting, Divergent, etc). Similar to the nervous and vascular systems, as well as fascial planes, channels connect different parts of the body with one another. In fact, there is significant overlap between these systems and some types of traditional channels.
Overall, most patients begin to notice changes within the first 3-5 acupuncture treatments and significant improvements within 6-12 treatments. With acupuncture, the effectiveness of each treatment typically builds upon the previous one. Depending on the nature of the health concern and the individual response, a patient may require anywhere from six to twenty-five treatments or more to achieve the goal of the treatment plan. Acute conditions tend to resolve more quickly with an intensive series of treatments. Whereas, chronic conditions may require a longer and more consistent series of treatments. The number of required treatments will also be determined the severity and cause of the health concern. Once significant changes have been made, maintenance treatments may or may not be required. Depending on the particular condition and the patient's age, this may result in a treatment every one to three months to prevent a relapse of symptoms. 
At the Charlotte Acupuncture and Wellness Center, our practitioners will check your progress throughout your treatment plan. We will strive to provide you with an accurate prognosis and refer you to another healthcare practitioner, if we are unable to help you.
No, absolutely not. We do not reuse needles. The Charlotte Acupuncture and Wellness Center only uses FDA-approved, single-use needles that have been sterilized by the manufacturer prior to packaging. After your treatment, the needles are disposed of in a "Sharps" medical waste disposal container. Furthermore, all of our acupuncturists are nationally certified in Clean Needle Technique by the CCAOM (Council of Colleges of Acupuncture and Oriental Medicine). This is the only national organization that certifies practitioners in Clean Needle Technique for acupuncture. Clean Needle Technique is the standard way in which acupuncture is practiced in order to keep patients and practitioners safe. You can always expect to receive the highest level of care available each time you visit the Charlotte Acupuncture and Wellness Center.
The difference is usually in the amount acupuncture training that the practitioner has completed. Licensed acupuncturists are required to complete a program of training that is highly specialized in acupuncture and Chinese herbal medicine. To become a NC Licensed Acupuncturist, the North Carolina Licensing Board requires the completion of at least a 3 year postgraduate program in acupuncture that is accredited by the Accreditation Commission for Acupuncture and Oriental Medicine (ACAOM). Additionally, Licensed Acupuncturists must pass the national acupuncture exams administered by the National Certification Commission in Acupuncture and Oriental Medicine (NCCAOM). 
Each acupuncturist at the Charlotte Acupuncture and Wellness Center has completed more than 3,000 hours of postgraduate training (Masters of Science in Oriental Medicine) that has included over 1,000 hours of clinical experience. About 80% of that training focused on acupuncture and Chinese herbal medicine and 20% was devoted to Western sciences. Moreover, our acupuncturists have passed the national NCCAOM exams in acupuncture, Oriental medical theory, Chinese herbal medicine, and biomedicine. They also completed hospital internships in China and received training in traditional Japanese acupuncture. Acupuncture and Chinese herbal medicine are their areas of expertise.
The acupuncture training of most Doctors of Chiropractic, Doctors of Naturopathy, Doctors of Osteopathy, and Medical Doctors is often very basic. It typically consists of less than 300 hours of instruction, and these practitioners generally use acupuncture only as an adjunct to their usual expertise. You should always feel free to ask your practitioner about the extensiveness of their acupuncture training. For more information on this subject, please see Know Your Acupuncturist.
Charlotte Acupuncture and Wellness Center continually strives to maintain a balance between offering reasonable fees and providing the highest quality care possible. As well, in recent years, more health insurance companies are beginning to cover acupuncture treatments. There are also more Worker's Comp and personal injury plans that cover acupuncture, and we have experience working with those claims. Although still somewhat limited in North Carolina, Charlotte Acupuncture and Wellness Center is in-network with a few companies. If we are not in your network, we are experienced in providing patients with the necessary documentation to file for reimbursement.
Please call us today to receive the latest fee information and to schedule your appointment: 704-333-8899.
Free! If you want to know more about acupuncture, or to see if it is right for you, please feel free to call us or send us an email at anytime. We are often able to answer your general questions over the phone or via email.
This is a comprehensive 2 hour visit. You will receive a very thorough consultation, reproductive health review, general medical review, a full Chinese medical intake, patient education, and an acupuncture treatment. You may also receive herbal medicine & dietary recommendations at this or future visits. *Please arrive early and allow 120 minutes for this visit.
The initial visit takes 90 minutes and includes a consultation, review of general medical history, an acupuncture intake, patient education, and an acupuncture treatment. You may also receive an herbal medicine & dietary recommendations at this or future visits. *Please arrive early and allow 90 minutes for this visit.
Normal return visits are focused on the acupuncture treatment. Please allow 40-60 minutes for a normal return visit.
Extended return visits are by request only. Extended visits include an acupuncture treatment, updates on progress, re-evaluation, herbal & dietary recommendations, and further patient education. The additional time is used either for an extended consultation, longer treatment time or additional therapy. Please allow 75-90 minutes for an extended return visit - ***by request only.***
Although most of our patients like to include acupuncture in their treatment plan, we do offer Chinese herbal medicine consultations for patients who do not want acupuncture. Initial herb appointments include consultation, general medical history review, a Chinese medicine intake, and herbal medicine recommendations. Follow up consults allow the practitioner to tack the patient's progress as well as make adjustments to the herbal formula. Depending on the individual and the health concern being addressed, these consults are conducted every 2-4 weeks. Please allow 45-60 minutes for a Initial Herbal Consult and 15 minutes for a Follow Up Herb Consult. Please note that herb consults DO NOT include the cost of the herbal medicine.
Your choice of a professional, full body 90 minute massage therapy session focused on either pain management, relaxation, or fertility.
Your choice of a professional, full body 60 minute massage therapy session focused on either pain management, relaxation, or fertility.
Payments are collected at the time of service. The Charlotte Acupuncture and Wellness Center accepts cash, check, VISA, & MasterCard.
Charlotte Acupuncture VISA MasterCard acupuncture charlotte nc north carolina alternative medicine. 
The costs of acupuncture and herbal medicines are generally considered deductible as medical expenses. Please consult your tax advisor and refer to IRS Publication 502 for more details. For a more in-depth article, please visit: Is Acupuncture Tax Deductible?
Few health insurance companies in North Carolina currently cover acupuncture and herbal therapies. However, some companies offer varying levels of coverage. Medicaid & Medicare do not provide coverage. As more and more insurance companies begin to understand the therapeutic benefit & long term cost savings of acupuncture & Chinese herbal medicine, insurance coverage will be expanded. It is always best to check with your health insurance company first in order to determine whether or not you have eligibility and coverage for our services.
If your insurance company will reimburse you for part or all of your treatment, the Charlotte Acupuncture and Wellness Center will provide the necessary legal documentation (i.e. Superbill, CPT codes, treatment documentation, etc.) in order for you to obtain reimbursement from your health insurance company.   We will always do our best to help you with this process.
Flex Plans & Healthcare Savings Accounts
Acupuncture is a covered medical expense under most Flex Plans, and it is a covered expense for HSA's. Additionally, some plans may reimburse you for the cost of Chinese herbal medicine. Please check with your Flex Plan or HSA administrator to make sure that your particular plan covers acupuncture treatments and/or the cost of Chinese herbal medicine.
Do you know someone that might be interested in our services? A gift certificate is a great way to introduce them to acupuncture & Chinese herbal medicine. We have gift certificate cards available for purchase. Please call (704) 333-8899 today to get yours!